Humanitarian and development
Community mapping with street-level photo survey and computer vision
Harnessing Local Knowledge and AI for Sustainable Development in African Cities
to empower sustainable development and informed decision-making.
At MindEarth, we have undertaken several projects that focus on community mapping using participatory street-level image acquisition approaches and machine learning techniques. Our objective is to help local communities and stakeholders gather accurate and detailed information on economic activity, built environment, green space and human presence.
Our recent endeavors took place in Brazzaville and Pointe Noire in the Republic of the Congo, as well as in Kinshasa, the capital of the Democratic Republic of the Congo, working closely with local groups of students and residents to collect information on street-based commercial activities, building height and road conditions through street-level photographic surveys.
Affordable technologies for building knowledge
In recent years, the acquisition of up-to-date street-level data through easy-to-use and low-cost devices as smarphones, portable sensors and wearable technoogies  has gained significant momentum across various industries and applications. These tools have immense potential to bring about new information and new knowledge in areas where accessing or obtaining up-to-date, reliable and precise data is challenging or limited. Additionally, these tools are crucial to build local capacity and generate an active community of practice around data.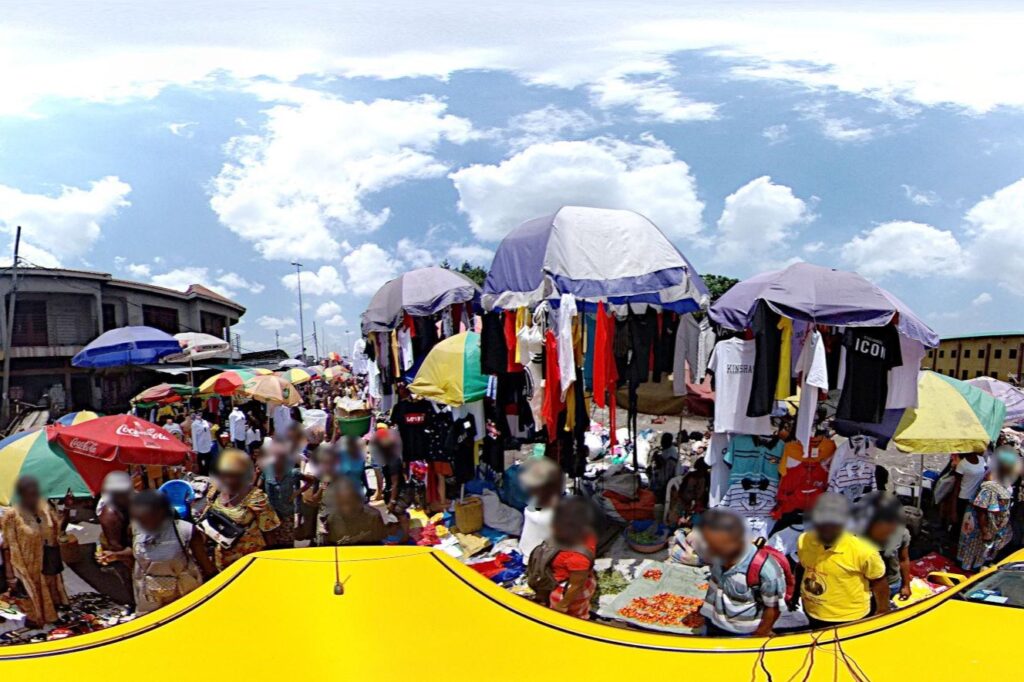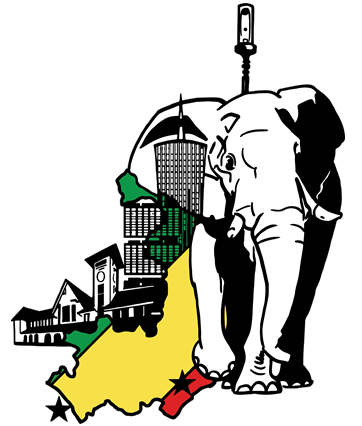 Empowering communities in Central Africa
MindEarth partnered with the World Bank to conduct comprehensive street-level surveys in Brazzaville and Pointe Noire, in the Republic of the Congo, and Kinshasa in the Democratic Republic of the Congo. In Brazzaville, the survey covered the neighborhoods of Moukoundzi and Soukissa, while in Pointe Noire, the areas of Tchiniambi and Mboukou were surveyed. In Kinshasa, our focus was on the districts of Matete, N'Djili, and Lemba. Trained local operators, supported by MindEarth's team, conducted surveys using a specially designed portable survey kit. 
But beyond data collection, our mission was also to engage local communities of young mappers and spatial analysts and set the basis for the establishment of economically sustainable laboratories dedicated to the generation and maintenance of spatial data.
Mobile mapping made easy with our survey kit and app
MindEarth's survey kit includes a custom 360° camera, a logging and power unit with an embedded computer, a Global Navigation Satellite System receiver, and long-lasting batteries. The system allows for extensive surveying that can last multiple days without requiring a power source for recharging or external data storage.
Operating the street-view survey kit is made simple for our mappers. Indeed, the kit can be controlled via a dedicated smartphone App, granting full control over the acquisition process.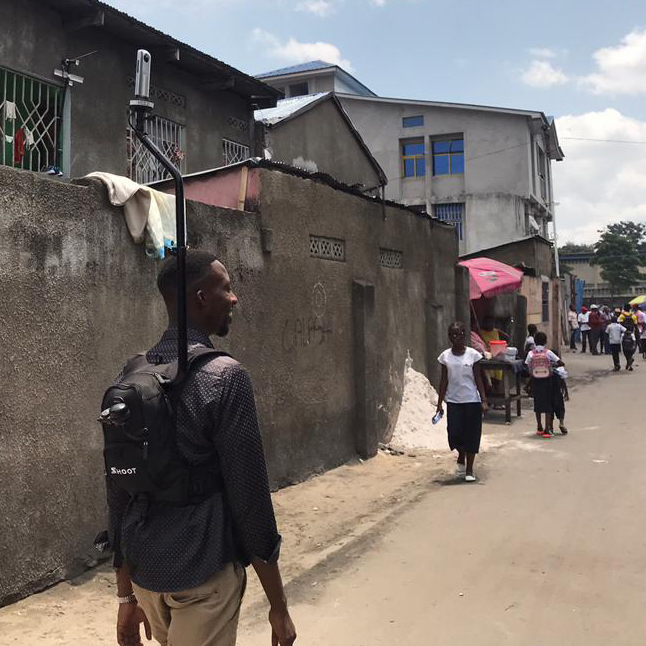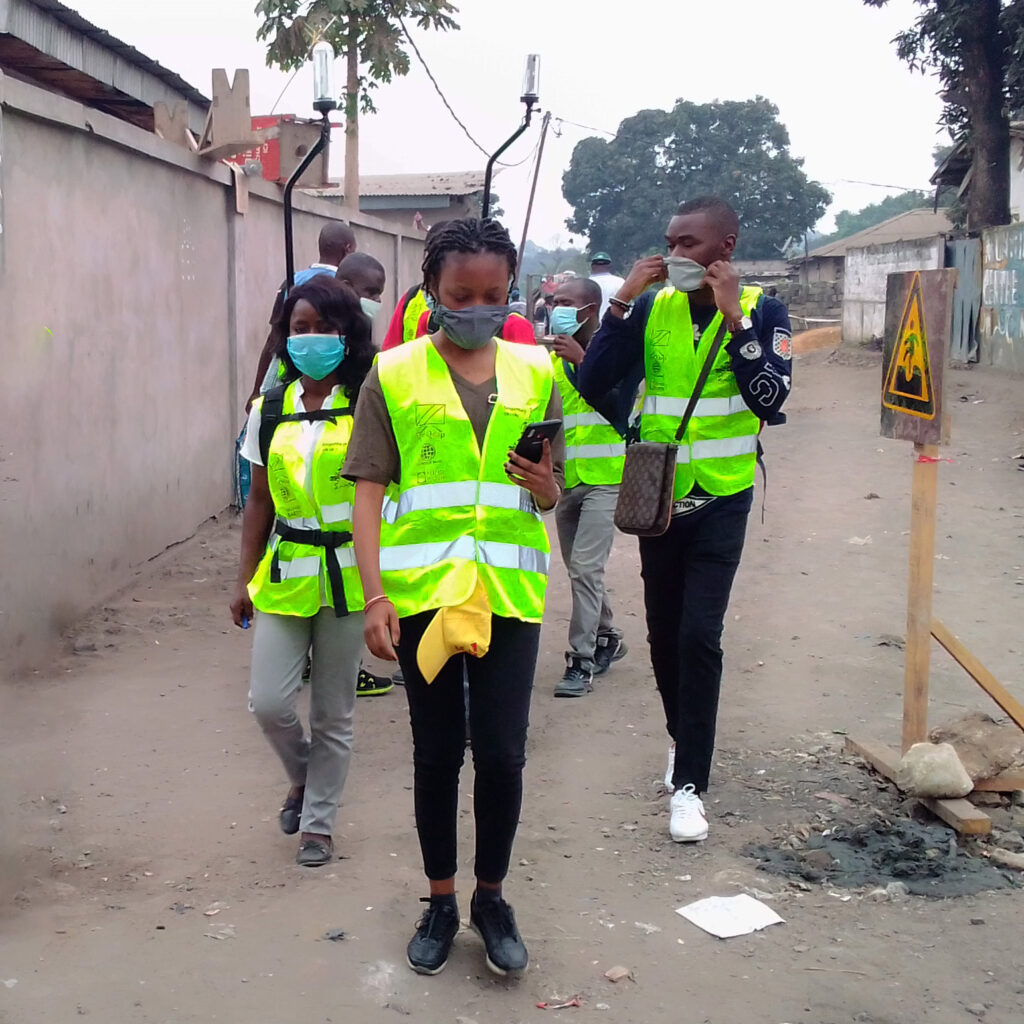 Surveying neighbourhoods and cities on foot and wheels
In Kinshasa, we relied on three survey kits, two mounted on a compact vehicle and one installed on a backpack for on-foot surveys. In Brazzaville and Pointe Noire, the survey was carried out entirely on foot using three backpack survey kits.
In each city the aim was to cover roads of all sizes, including arterial roads, local access roads, and to gather data on road materials, conditions, drainage infrastructure, building height and land use, as well as on street-based commercial activities. Local mappers covered a total road network length of 65km in Brazzaville, 41km in Pointe Noire, and 110km in Kinshasa in 4, 3 and 6 days respectively. 
Local knowledge and AI
for accurate feature extraction
AI and local knowledge synergize in our collaborative mapping efforts to extract urban features from street-view panoramic images. 
Our cutting-edge AI algorithms enable us to analyze outdoor spaces, including road conditions, infrastructure, drainage systems, and land use. With privacy preservation techniques incorporated, such as blurring faces and cars, data security is ensured. 
This powerful combination of computer vision and local knowledge empowers sustainable planning and development initiatives, facilitating the creation of detailed and reliable maps for informed decision-making.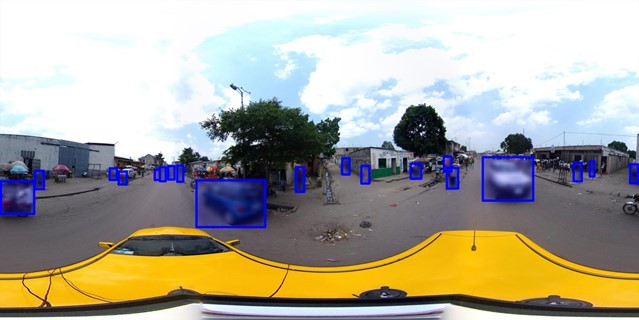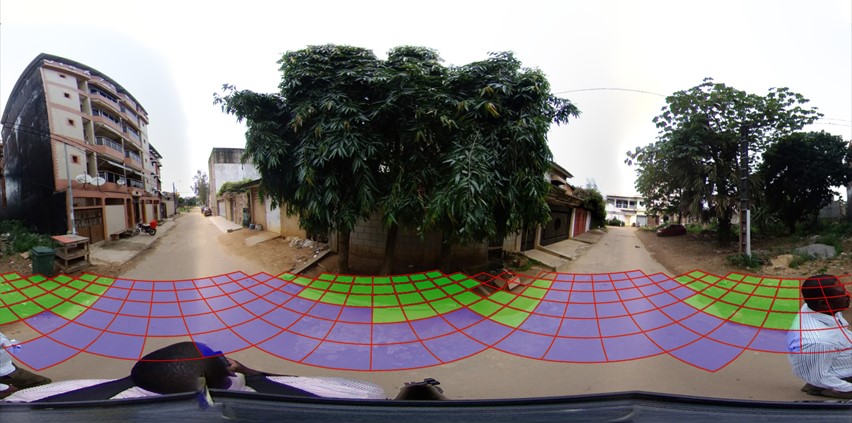 A dedicated training program
for collaborative mapping
Local operators, trained by MindEarth staff, play a vital role in field surveys and image analysis for the collaborative mapping project. Through a comprehensive training program, operators gained theoretical knowledge in GIS and survey technology, as well as practical experience in operating equipment and conducting field surveys. This hands-on approach allowed mappers to apply their newly acquired skills in real-world scenarios, ensuring accurate data collection and analysis. MindEarth's commitment to training and capacity building empowers local communities and fosters sustainable development initiatives.
Crowdmapping in African Cities: Moving Forward
The experiences gained from our projects in Kinshasa, Brazzaville, and Pointe Noire highlighted the advantages of implementing affordable mobile mapping in complex environments like African cities, enabling the generation of accurate, reliable, and comprehensive geo-referenced data, fostering data-driven decision-making, enhancing risk mitigation strategies, and supporting sustainable urban development initiatives. By harnessing the power, knolwledge and support of local communities, students, and young professionals in the mapping and labelling process, our participatory mapping approach contributed to the development of local skills in field survey, data extraction, and GIS science.

The next step is to sustainably retain and empower these skills within the local communities.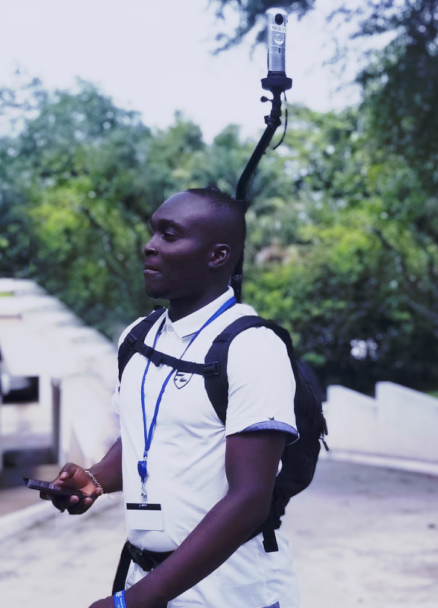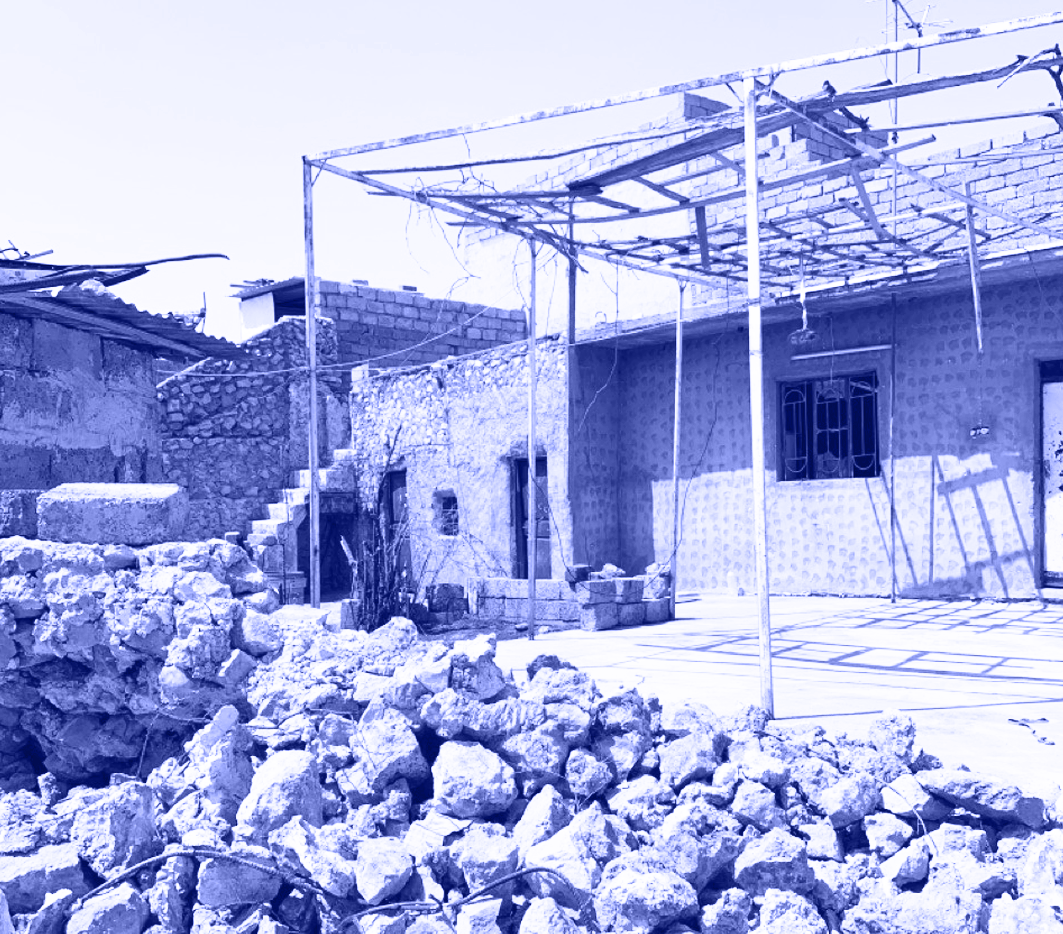 Mapping demographic shifts and building disruptions caused by protracted armed conflict in Tel-Afar city, Iraq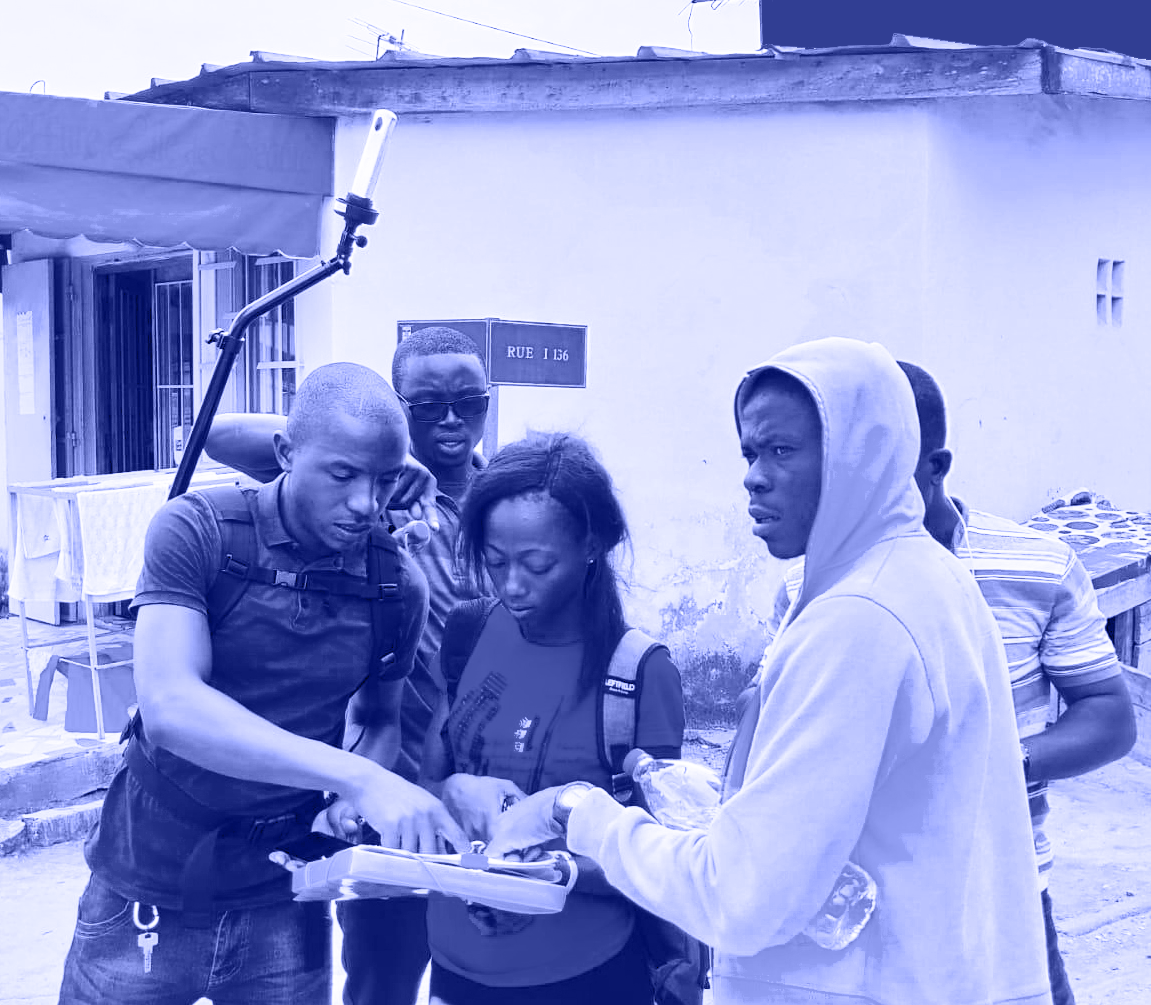 Harnessing Local Knowledge and AI for Sustainable Development in African Cities to empower sustainable development and informed decision-making.​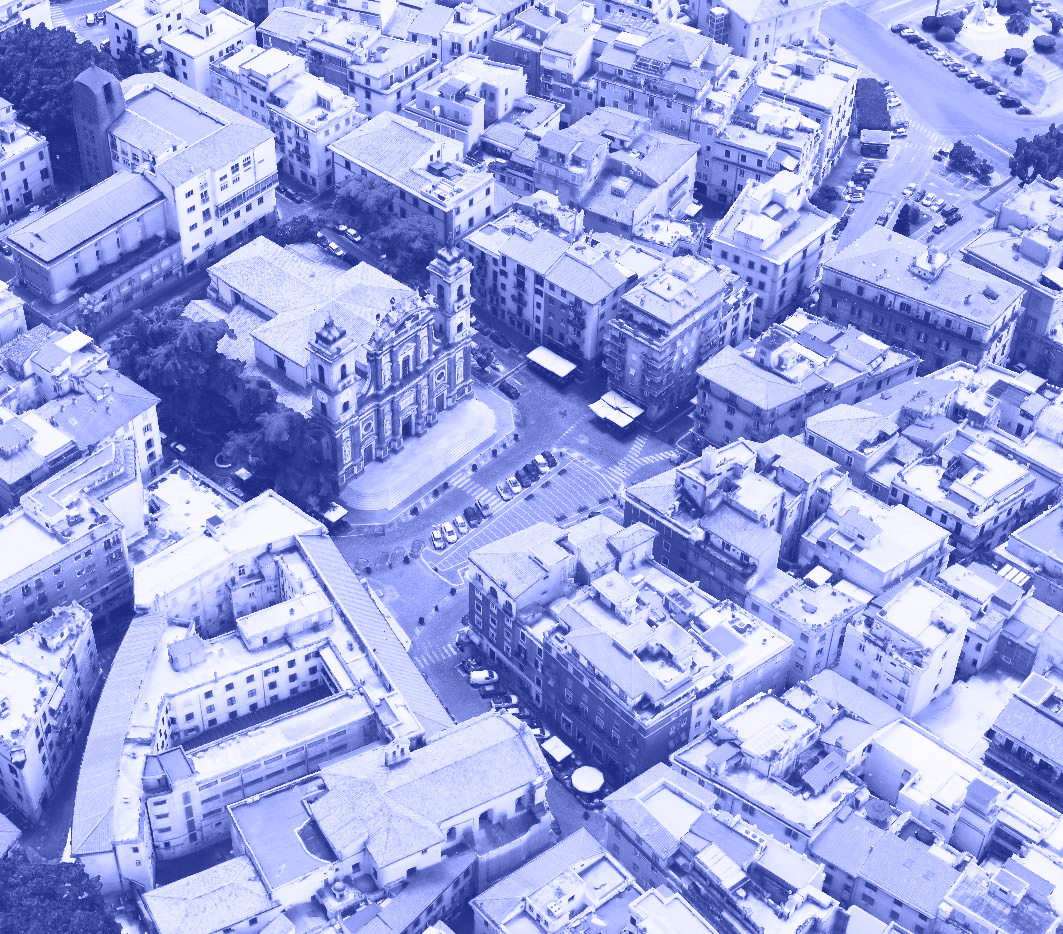 A pilot urban digital twin model of the Castelli Romani region to showcase the system capabilities for urban planning and decision-making.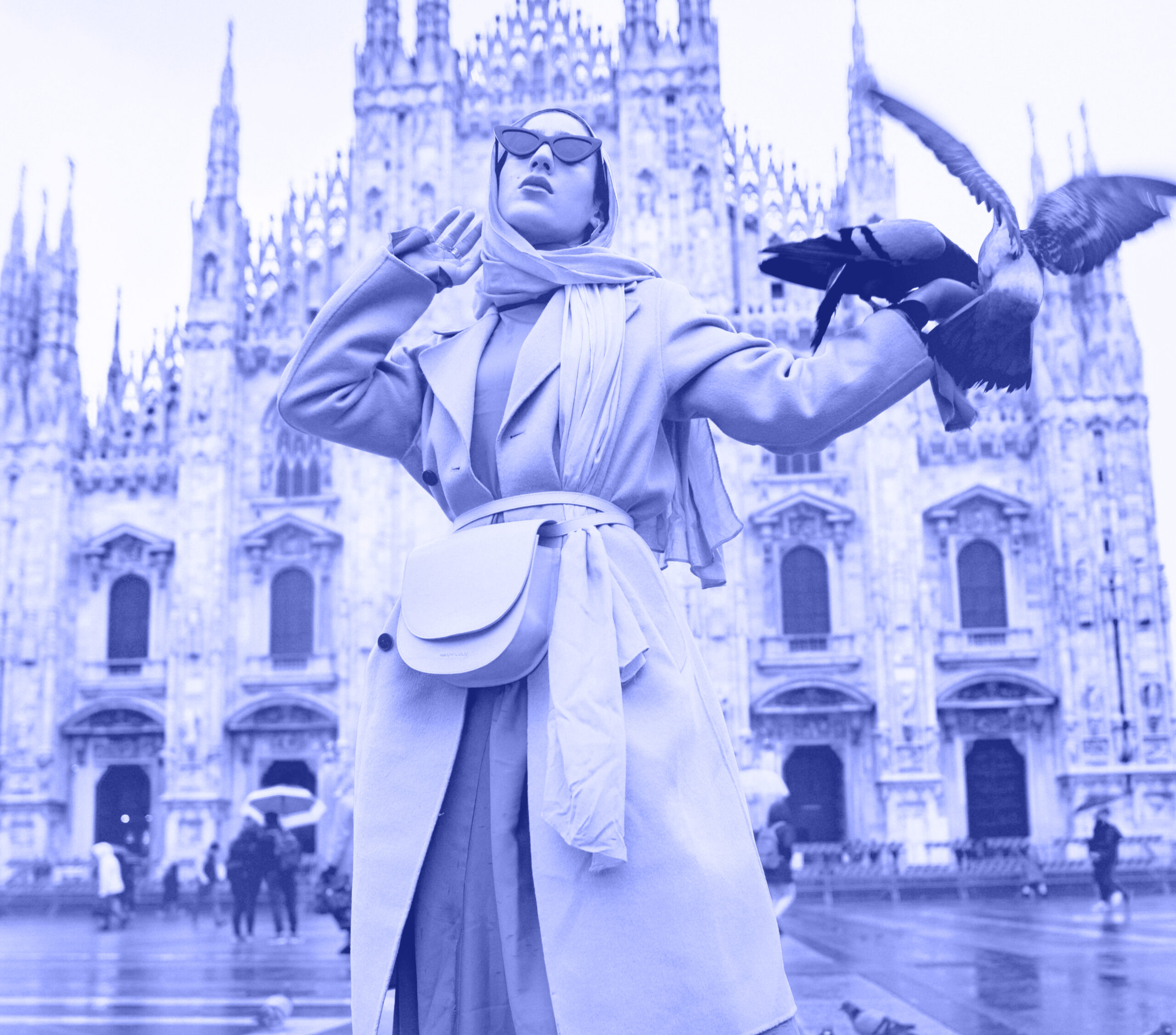 The power of demographically-segmented analytics to identify patterns in consumer spending behaviour to increase sales
Partner with us to see the power of our solutions in action. Book a consultation or demo today and discover how we can help your business thrive.